Spare parts and related products
Compressor for model spray gun (airbrush) with manual adjustment of working pressure (0-50psi/0-4kg/cm2), airbrush holder and spiral pressure hose.
SM2215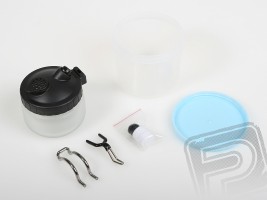 Closed box with soft output filter for cleaning the airbrush.
SM2207
Obrázek je pouze ilustrativní, hadice je od roku 2018 oranžová.
SM2213
Holder 2 pcs spray gun with mounting options on the table edge.
SM2269
SM2237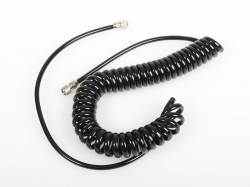 Spiral Hose 4m (4x6mm) Terminal 1/8 x 1/8.
SM2211
SM2221
SM2227
SM2267